Natural Hairstyles For Ladies
These days, rocking natural hair is what some women has picked interest in. Staying natural means keeping the hair off chemical substances that helps in strengthening the hair.
Wearing natural hair is a style and trend on its own.
But, why a woman would prefer the natural to 'chemicalised' hair is still unclear.
Black women in natural hair are unique and attractive in their own way. But the decision to go natural doesn't seem right to some as they are yet to understand the rationale behind it.
The natural hair to certain people is primitive and a sign of lack.
However, the misconceptions is what hair stylists and women who have chosen to stay natural are on course to correct.
Whether or not to stay natural is a personal decision. Before you take that decision, it is important you know what is best and suitable for you.
If you are one of those who think wearing natural hair saves you the stress of constantly visiting beauty salons, then you should have a rethink.
In fact, staying natural even require special attention.
If you want to completely go natural, you must understand how to take proper care of your natural hair. Maintaining natural hair may not be a piece of cake but, with proper care, you won't have regrets. With good natural conditioners, it is easy to maintain.
Natural hair can either be long or short. To rock it, extra care is needed. You should know that moisture is very important. How you want your natural hair is up to you. There are great ways to style your natural hair.
Choosing hairstyles for natural hair can be difficult most especially when the hair follicles are weak or appear too strong. Nevertheless, spraying a mixture of glycerin and water in the hair before combing and the right oil would help you in choosing great styles.
There are many hairstyles for natural.
Here are some beautiful Natural hairstyles to choose from:
Natural Hairstyles For Ladies
Natural Hairstyles For Ladies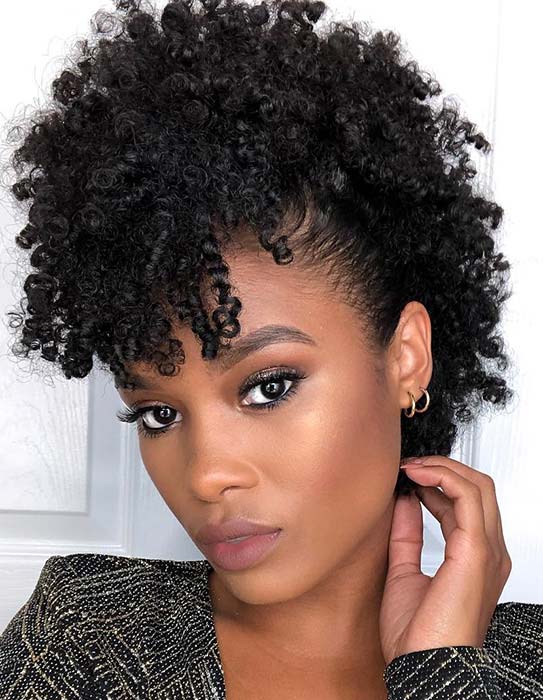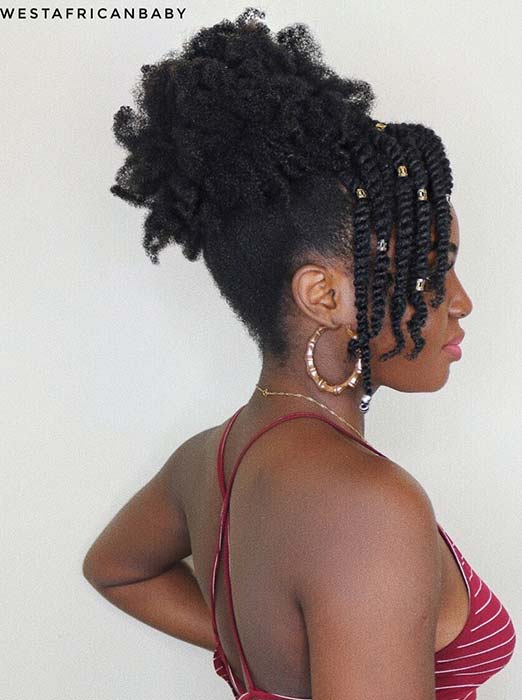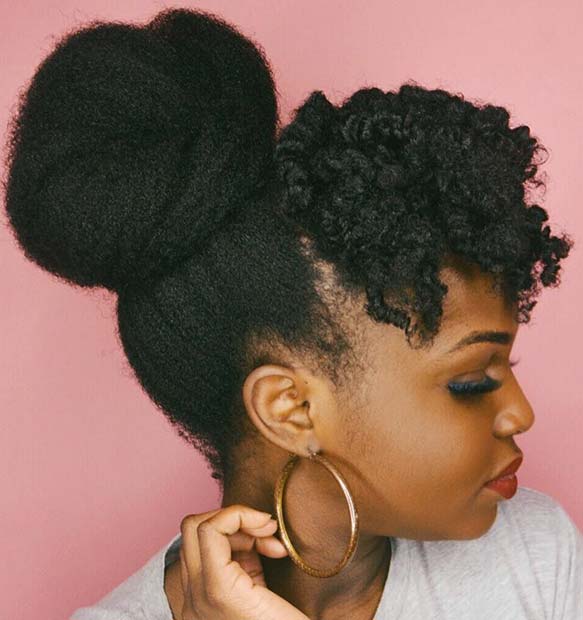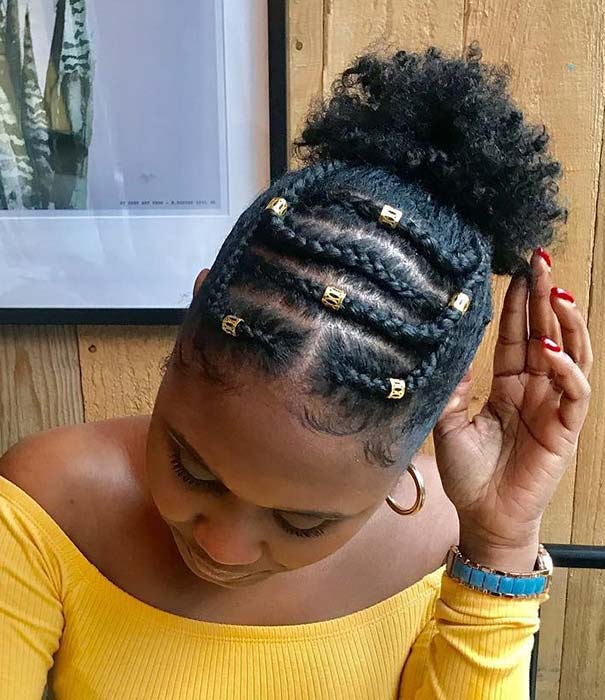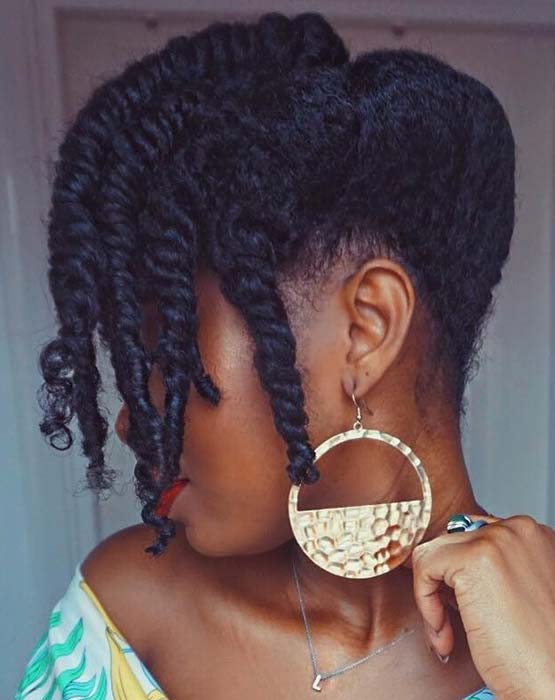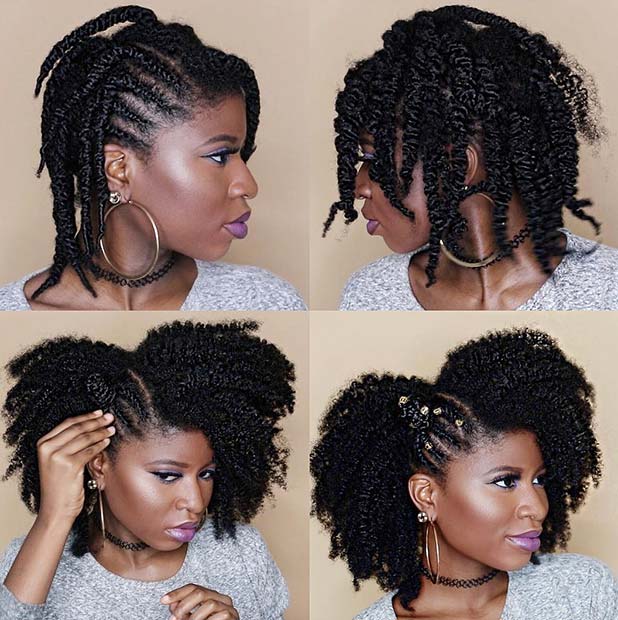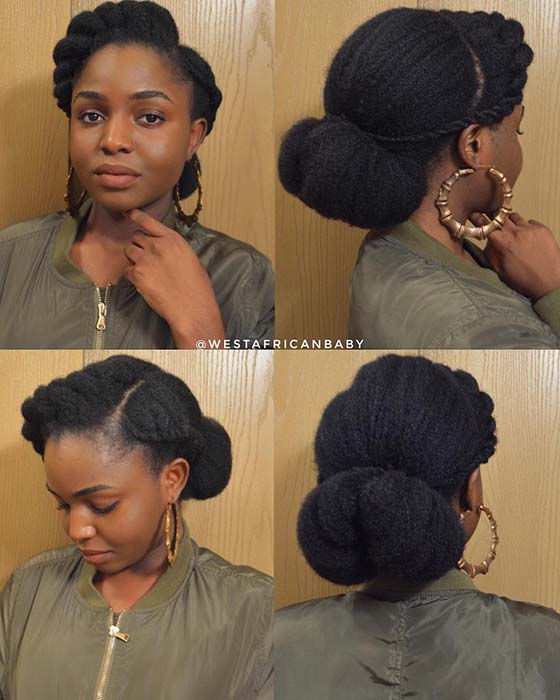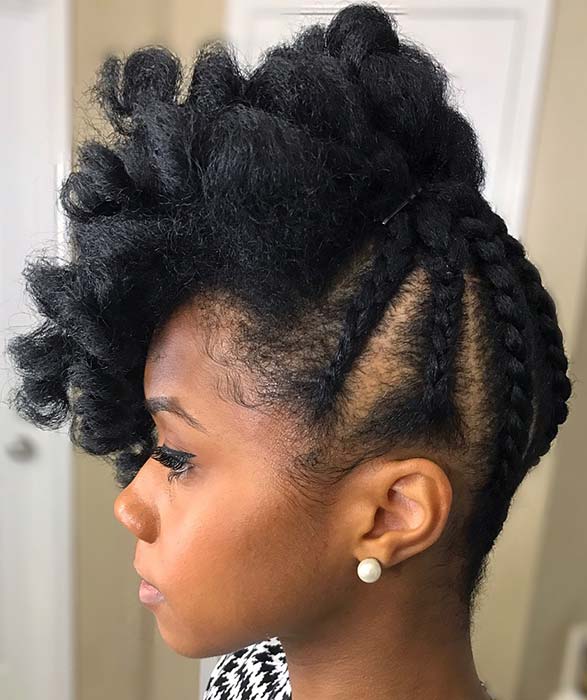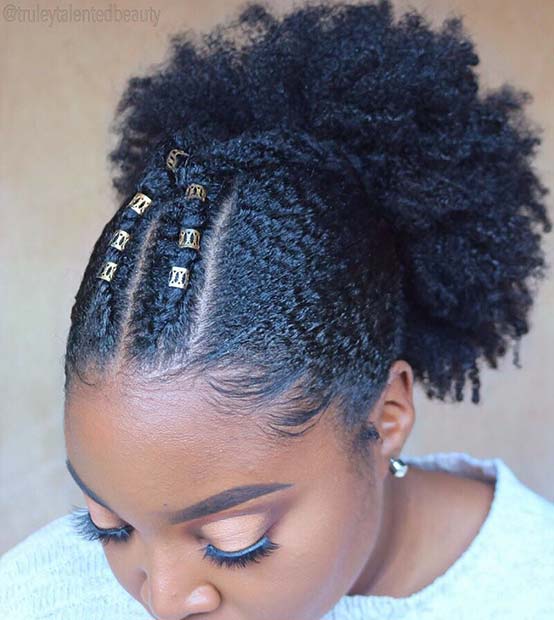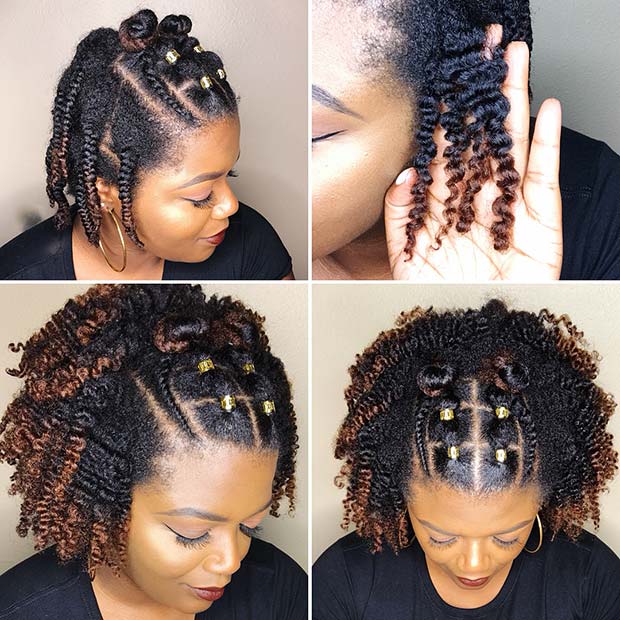 ADS BELOW